Steps;

1.
Remove the small panel on the bottom of the printer. The functions of each switch in the ethernet model are;
2. Recommended are; DSW1 – All Down (Off) DSW2 - D-U-D-D-D-D-D-U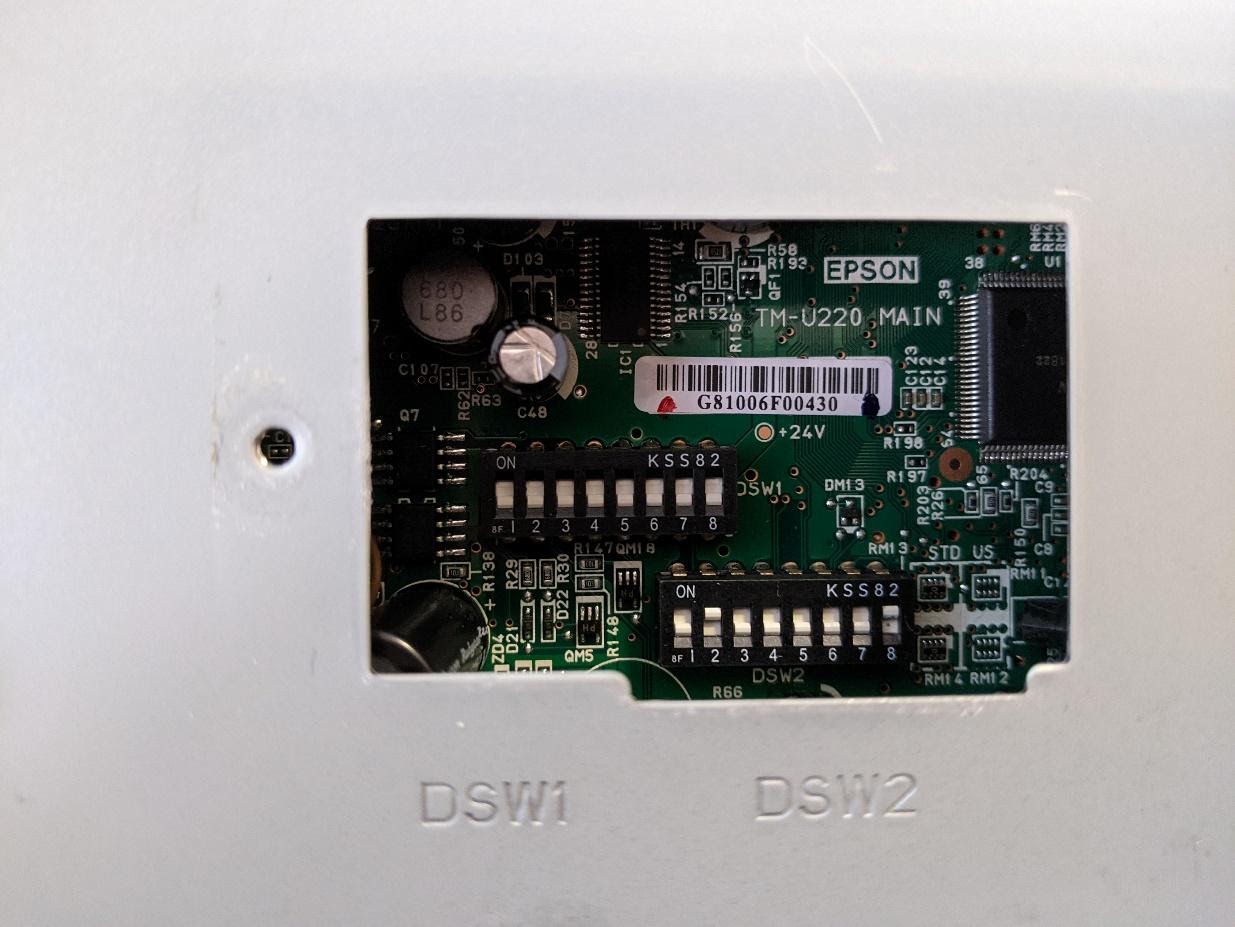 3. Factory reset the printer
4.
Make sure the printer is turned off
5.
Press and hold the small button on the back of the printer above the ethernet port (I used a pen)
6.
Keep the button pressed, and turn the printer on
7.
After around 5 seconds of holding the button down the printer should print out a "Resetting to Factory Defaults" (you can let go of the button now)
8.
After a while it will print "Resetting to Factory Default Finished"
9.
At the bottom of the ticket there will be a TCP/IP Status section, this should say something to the effect of;
IP Address: 192.168.192.168
Subnet Mask: 255.255.255.0
11. Run EpsonNet Config, and make sure that the printer is plugged into power and the network
12.
On first run you may need to register the utility as an exception to the windows firewall, this should pop up as a prompt (choose Yes)
14.
Select the printer and click Configuration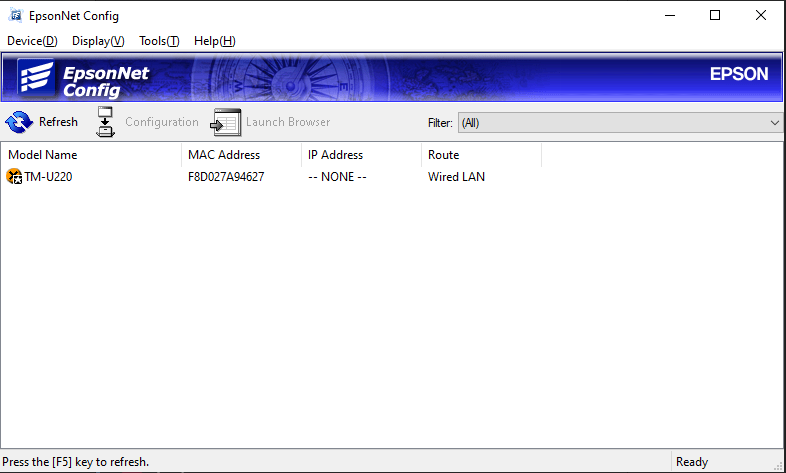 15.
Under TCP/IP -> Basic, choose Automatic and click Transmit
16. After transmitting, open the printer configuration again and choose Manual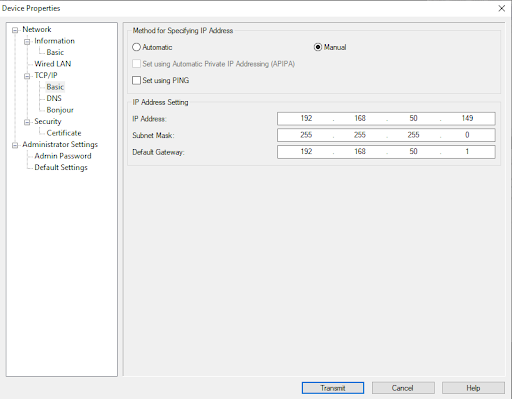 17. The default gateway should have defaulted to your Routers IP (usually 192.168.0.1). Make a note of the IP Address (this is what you use within the App). Transmit this change to the printer
18.
Refresh the list, you should see the new IP Address in the list
​